time off: holiday, relaxation, inspiration, regeneration, ...
FINIKAS RESORT offers a calm atmosphere, clear water and fresh local food.
RELAXATION
Resting in the shades of cyprus trees, cooling baths in the crystal blue ocean, gazing towards far horizons, swimming along rocky shores shores, softly resting on sunheated pebles of all colours.
OCEAN VIEW
Beautiful ocean view with great sky displays – misty morning, hot midday, sunset dance of colors and starry nights.
SLOW FOOD
Enjoy freshly made local food at the nearby restaurant Old Phoenix – walk or take a boat to the nearby village Loutro – or the small taverna at Marmara beach.
cooling swim in the clear water
the peble beach of Finikas bay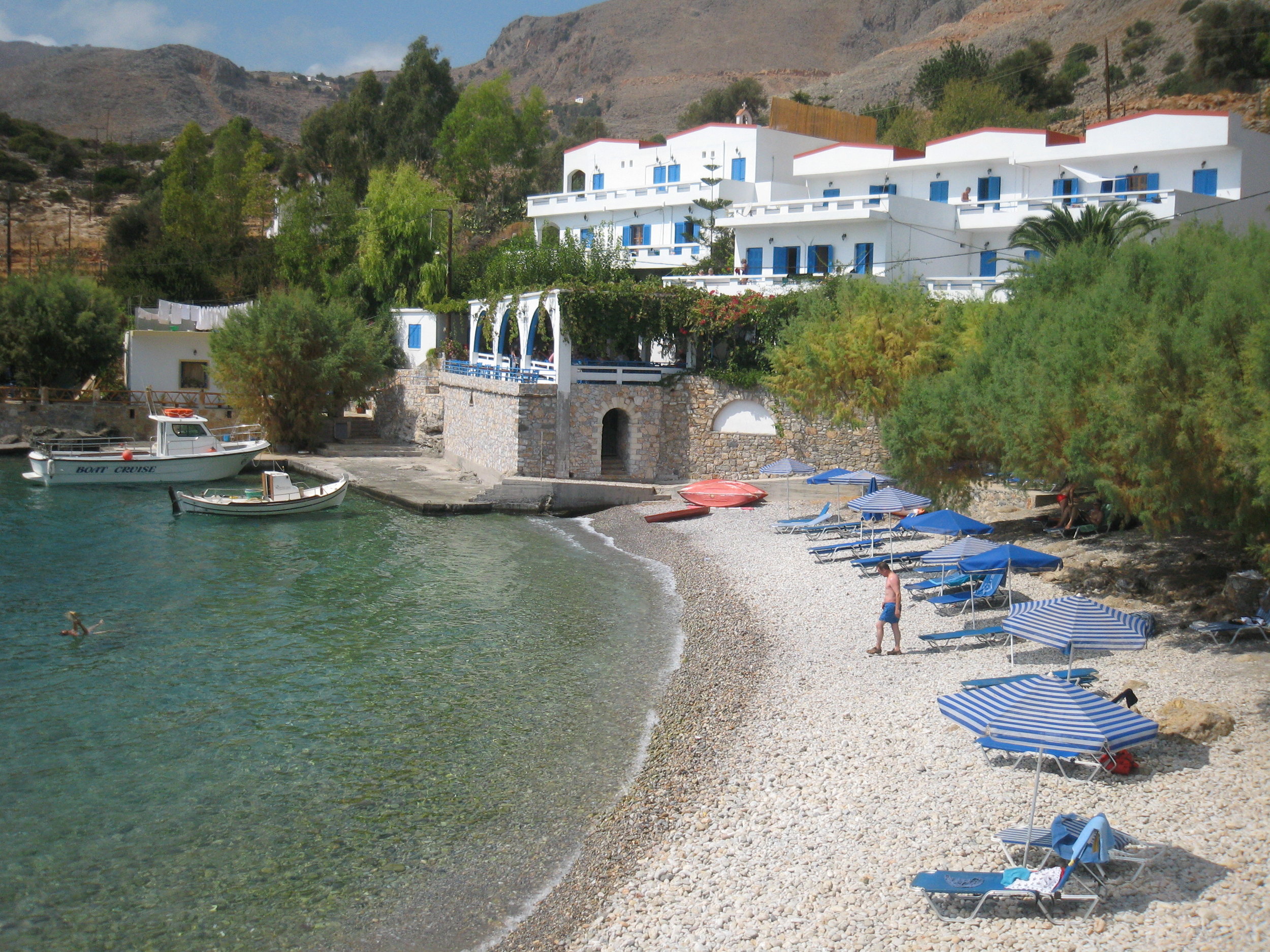 paddelers returning to Finikas bay
rocky shores along Finikas bay
Finikas bay from the hillside
early sunrise hour from Finikas bay
fishing boat harboring below Old Phoenix restaurant
reaturant Old Phoenix at Finikas
soft moon at evening sky Finikas
view from taverna at Marmara beach
boat trip leaving Finikas
Loutro when arriving by boat
the nearest village Loutro